Welcome to Atlantic Architectural Railings!
Yacht Quality Architectural Railing Systems from one of the oldest Marine Tower fabricators in the U.S.
---
Full Height Rails
The Med'Rails System combines the durability of marine grade anodized finishes, with the simplicity and economy of a complete mechanical system. Absolutely no welding required for assembly and installation.
Support columns may be round or square, with horizontal rails in standard pipe sizes of 3/4" schedule 40 (1.05") or 1 1/2" schedule 40 (1.90"). Infill panels are 3/8" tempered glass. Face mount, flange mount, or grout in place columns are available.
Curves can be accommodated with "facetted" or bent glass panels.
---
Hand Rails
Single Handrails may be wall mounted or column supported.
Complete railing systems can be shipped anywhere ready for assembly and installation. No welding or on site finishing is required.


---

Spiral Stairs
Custom Fabricated Spiral Stairs with Matching Med'Rails.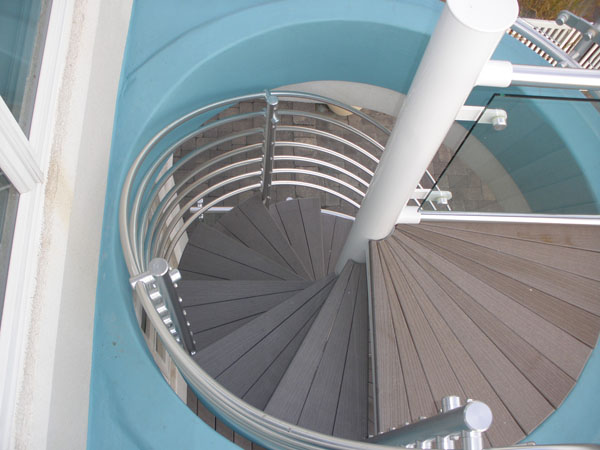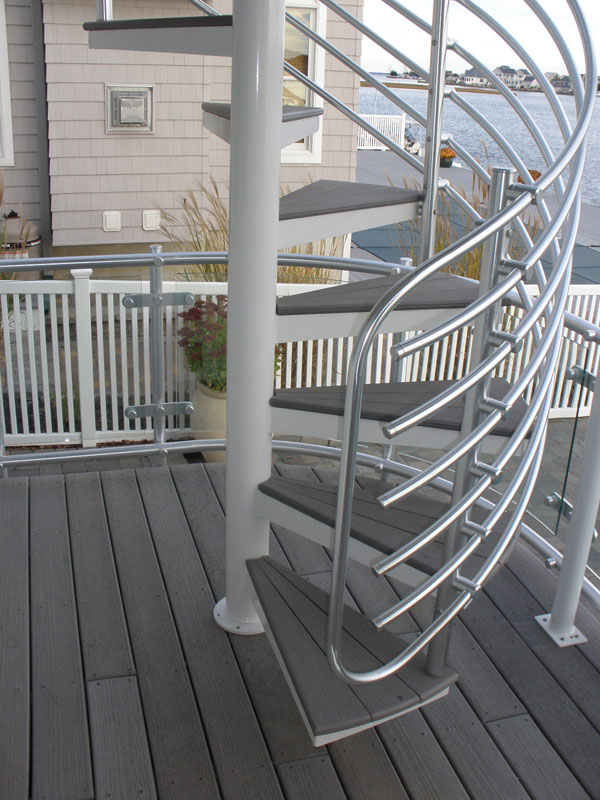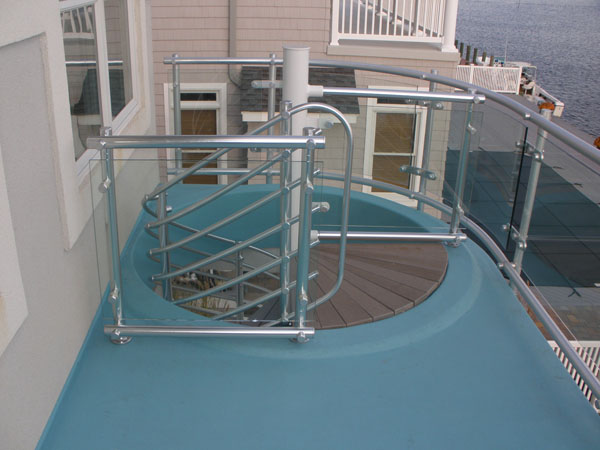 ---
Details
Top Mount
Face Mount

Grout in Place
---
Budget Pricing
Most projects will require a Custom Quotation. Please call (800) 831-8889 or e-mail stevet@atlantictowers.com. Typical systems of moderate complexity including stairs with guard rail, gradual curves with facetted glass, will budget between $250 and $350 per linear foot installed.