Fully Adjustable legs allow the WalkAround "Tee" to be custom configured during assembly for nearly all walkaround cabin on boats to 25'

Supporting legs may be mounted "outside" or "inside" as shown in the illustrations.
---
Legs assemble easily to the top frame without drilling.  Because our proprietary clamps will not mar the finish, the legs may be repositioned as often as you wish during the assembly process for a perfect fit.
---
 Legs may be trimmed to length before installation of base fittings to adjust WalkAround "Tee" top to optimum height regardless of base pad mounting location.

---
Choice of base fittings make locating and mounting the legs simple.  All the bases accommodate any angled surface.  No fairing pads needed for perfectly flat fit.
---
Generously sized Sunbrella top measures 70" wide by 78" long.  Available in four standard Sunbrella colors, the top features a zipper sewn in the perimeter to make fitting a clear plastic enclosure easy.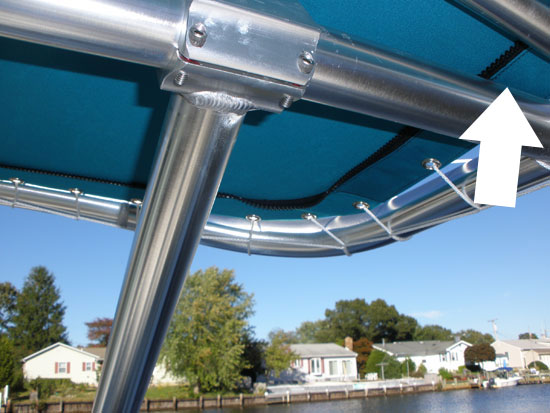 ---
High Strength welded frame of schedule 40 marine grade aluminum pipe 1 1/2" I.D. which measures 1.9" outside diameter, finished in durable salt resistant bright clear anodizing.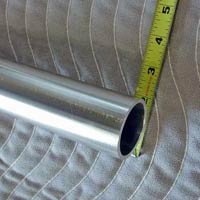 ---

View all T-Top Options
**NOTE: There is a 10% re-stocking charge for cancelled or returned merchandise**
Due to our dedication to continued product improvement, we reserve the right to make changes without notice.