I installed the radar arch myself almost 3 years ago and the installation couldn't have gone more smoothly. We used our 25' Pursuit over 125 hours per year for fishing and family outings. The boat and the radar arch handled rough water and the heavy usage use with no problems. We sold the boat this fall; I'm sure that the radar arch and the electronics helped make the sale.

Best,
Bill Weir
South Dennis, MA
Hi

We love our arch. One of the best things we've bought for the boat. 1983 Morgan 416 Out Island

Thanks again,
Troy Dunham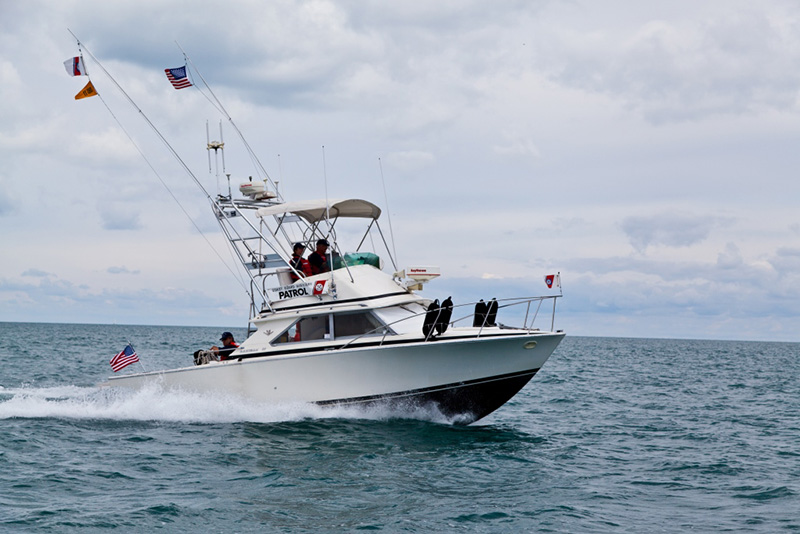 Hello, Atlantic Towers,

A number of years ago I purchased a Radar Arch from you for my 28 ft. Fybridge Crusier Bertram.
This radar arch has been a wonder for our purpose in the U.S. Coast Guard Auxiliary.
In the U.S.C.G. Auxiliary we are required to have a number of additional electronic devices that the average boater is not required to have on board (i.e. 2 radios, etc...), which would be a nightmare of antennas without a Radar Arch. I found your product to be a high quality, well thought out product that fit perfectly for our needs.
Sincerely,
David J. Hanson DSO-MS
U.S. Coast Guard Auxiliary
9th Western District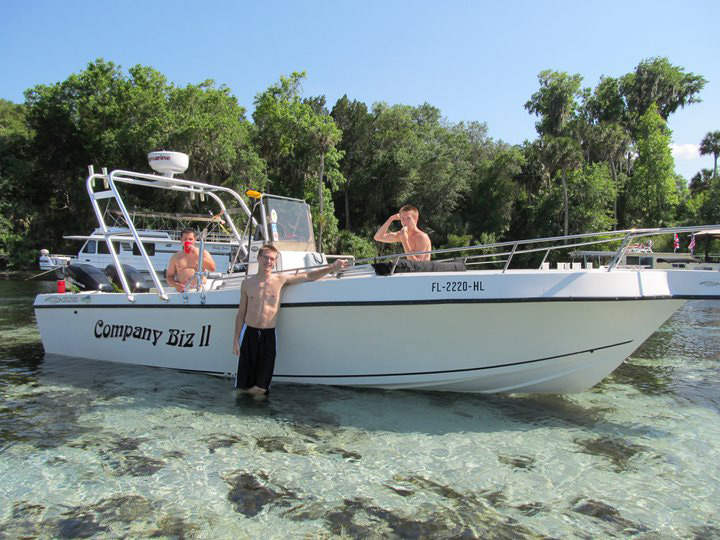 Just sold boat today and the buyer loved it also.
David Abood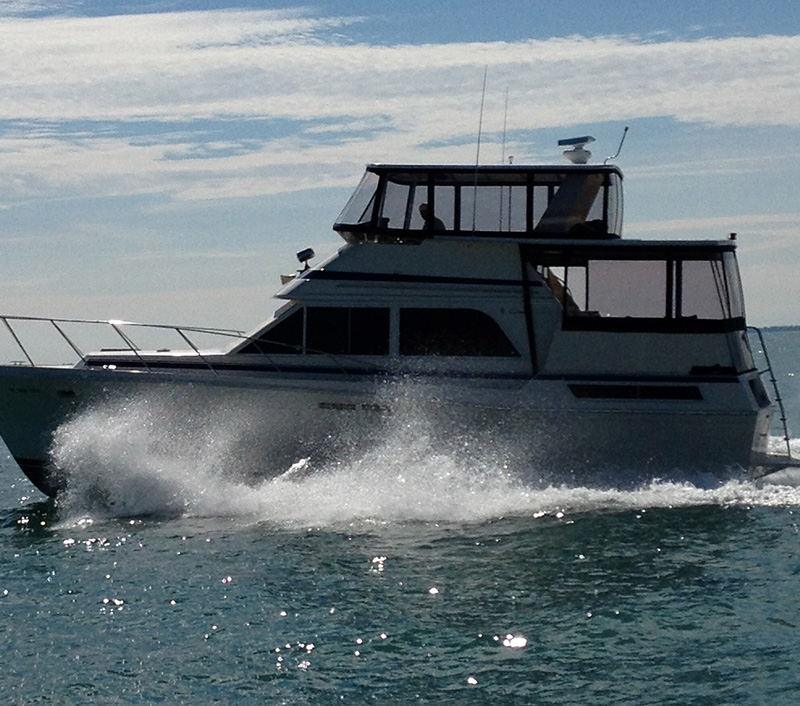 Attached please find some photos of the hard top Atlantic Towers made for my 426 Chris Craft. We received and installed the top with no issues. Shelly, it is like a new boat to us we love it thanks for the great job. Everything fit perfect and was easy to install. I receive questions from many fellow boaters as to where we purchased the hard top and I tell them from the best, Atlantic Towers.
Thanks Again,
Brian & Marilyn Elliott
My tower arrived this morning in perfect condition. Thanks for everything. The quality is magnificent and worth every penny. I am so pleased with it.

We will be installing it tomorrow. I believe it will change the look of the boat for the better. Once we add the new downriggers and do some cosmetic work on the teak etc..... a lot of people on the water will be "drooling".

Thanks again for everything.
Cheers
Dave Montgomery
The top turn out, great.
Can send more pictures if you wish
Thanks again, Johnnie Johnson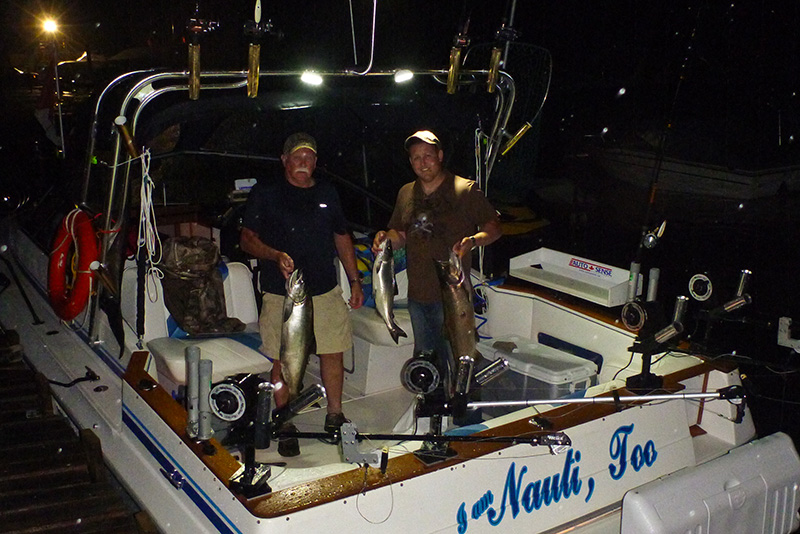 Hi Shelley,
Here are a few pics of the arch mounted on my 89 Amberjack. I still haven't mounted the planer reels yet but that will get done over the winter. Enjoying the arch and have had nothing but compliments on it. It also helps catch fish.....fish pics as requested..:)
Cheers....Thanks again.
Jack Van Beek, Nautical Charters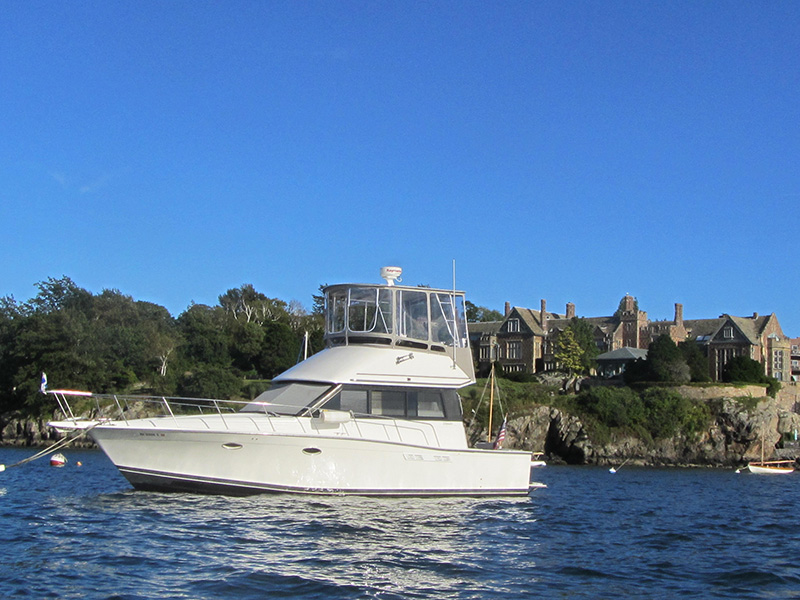 Shelley,
Attached is a photo of "Independence" on her mooring in Brenton Cove in Newport, R.I. The Atlantic Towers hardtop is terrific and with the enclosure gives a new room to view the world. (In the background is one of the Newport mansions called Bonnie Crest).
Bob Brandriff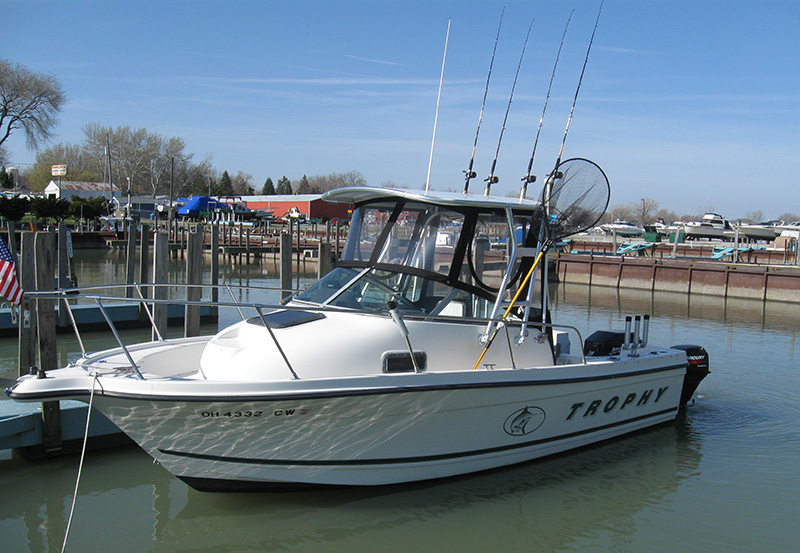 Hello, my name is Chris Beach. This past spring my father purchased a new hardtop for our 21ft. Bayliner Trophy. We could not be happier with not only the way the boat looks but also the quality of the material that was used in making the top. I am including a couple pictures which also include the custom canvas work that was also done to match the top. Thanks so much again to Atlantic Towers for producing such a quality product.
Bill and Chris Beach -"Double B"-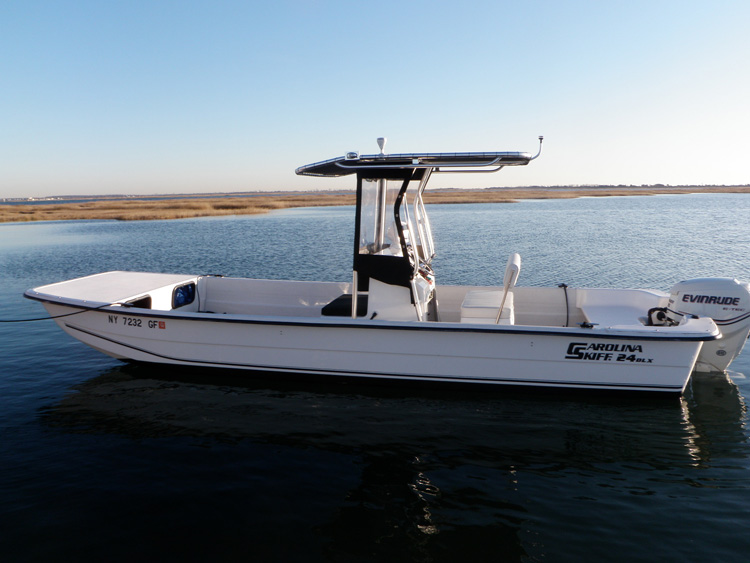 I just LOVE my Super Trampoline T-Top ! I installed it on a new 24' Carolina Skiff. Very easy install. I used all your options stuff, antenna bracket,LED rear running light,& flat plates for port & starboard lights. GPS antenna & all light wiring went inside the tubes, for a very neat job. My local canvas guy made my surround. I was able to get these really neat cup-holders, that mounted on each side of my console on E-bay. I mounted the top with a kit I got from you, with G-flex, & 52- hundred, top is ROCK SOLID ! Thank you for all your help, anytime I needed questions answered.
Alan Pidherney
When I first contacted you about your "Tower in a Box" I was inquiring if you or anyone had made the tower fold forward, and at that time you indicated that you had never seen it done. Well being here in land locked Alberta I need to travel 1100km to get to my favorite fishing grounds so tarping and stream lining the boat is a priority. So here it is mounted on a 1999 Bayliner Trophy 2052, nicely folds forward and rests right on the flat spot at the front seat location. With the height of the handrail being nearly the same the original travel tarp fits right over. The Bimini also folds down but is up in these pictures to be sure I had clearance for it during the installation. Did the install myself and it went well, being an equipment designer myself I found most parts nicely designed and well made. One suggestion I would make is to add a small (3/32") center hole in the nylon pads that one adjusts for angle. I drilled one blind hole on the inside of each half pad and put a short roll pin inside to keep the halves aligned when indexing them to the hull.

Still need to install the light kit and move my GPS antenna to the top but very happy with the Tower overall.

Thanks
Gord Laptos
Calgary Alberta Canada

Hi,
Here are links to some photos of your TOWER IN A BOX on my Trophy 1802 Walkaround...I am SUPER HAPPY with the price, quality, ease of installation, look and performance. It gets a LOT of compliments at my
marina.
Alex Stanek
Milford, CT
Hello again Ms Golden:

I am very pleased with my new arch top. It is exactly what I have wanted all along. It makes my boat seem so much bigger. Here are some photos of the fellas mounting my new top. What a fine job they did. They looked after my boat as though it were their own. Very nice work. Yesterday, I towed the boat to weather Stopper Canvas to get the new enclosure made. It will be ready in a few weeks.
Thanks again. Bryan Wilhelm