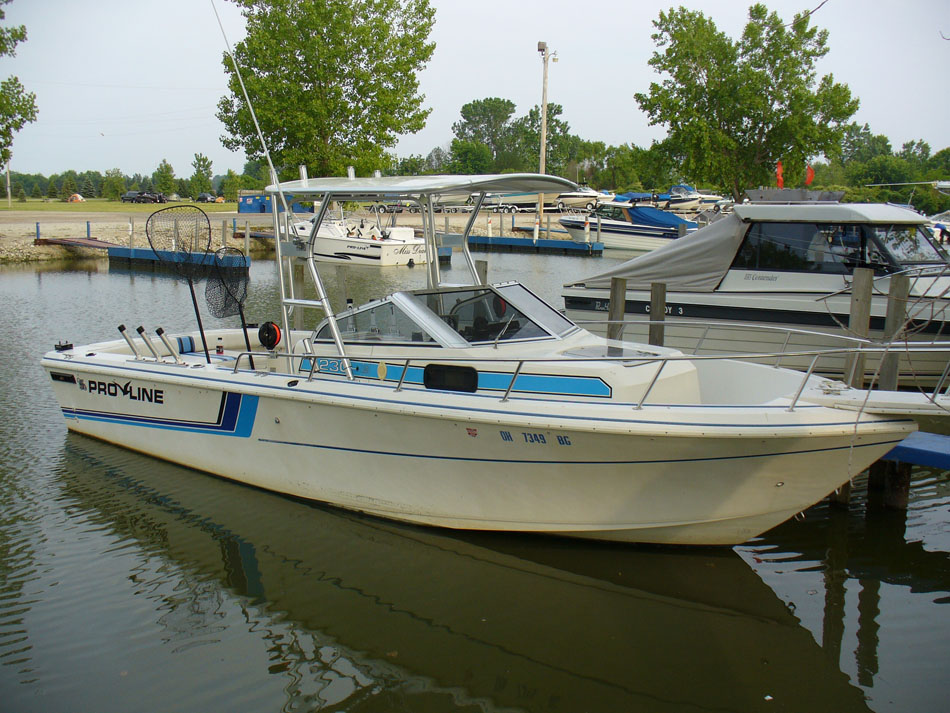 Shelley,
I just wanted to drop you all a note and express my gratitude. I know it was not a smooth easy job, and things did not go as planned.
I am truly grateful and want you all to know that going above the norm has not gone unnoticed. If nothing else be assured you have another satisfied customer in me, and being a small business owner myself, I know that means something to you.
Attached is a picture of the end result.
Thanks,
Bud Baringer
I have attached a few pictures of the tower I recently purchased from you after the boat it was attached to was totaled in an automobile accident. The tower parts are unbelievably strong. I included one picture of the pickup that was towing the boat.

Richard Walker
Bonners Ferry, Idaho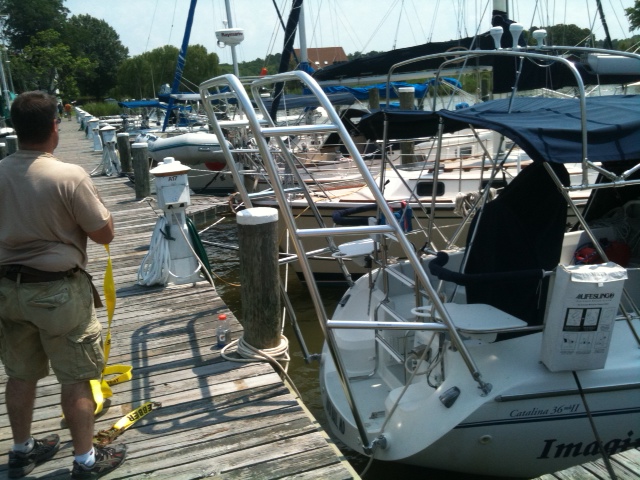 Shelley,

I just want to tell you that I am very pleased with the Arch. It is well constructed and pleasing to look at. I am also happy with your installation crew, Jeff and his helper( sorry I did not get his name! ). They did a clean, professional installation. They came on time as promised and worked in adverse conditions. It was hot and sticky and those guys sweated but they made the

install look easy.

So kudos to your whole team!

Thank you again!
--Rico Paolino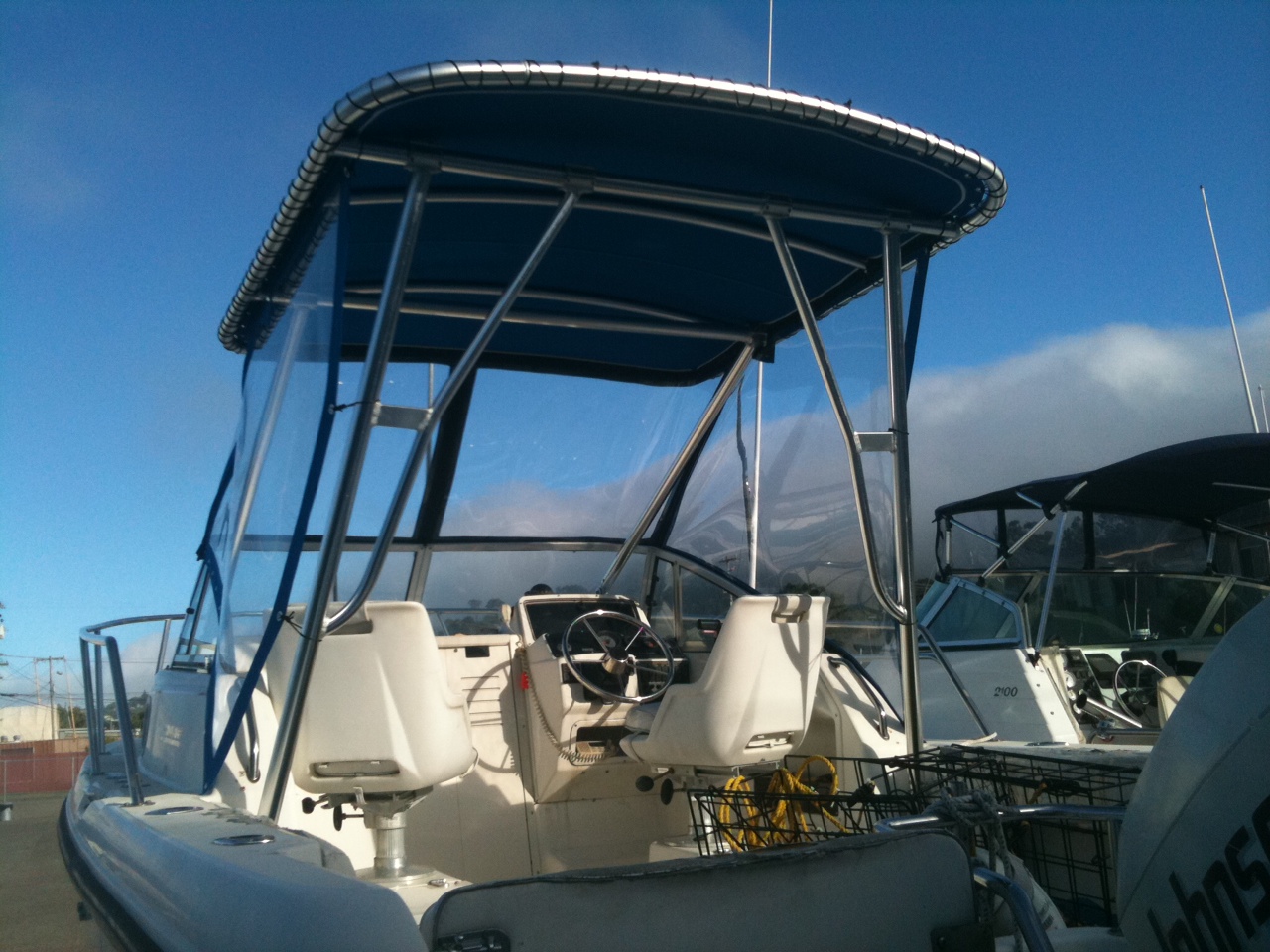 Shelley--It's taken me a while to get these to you. Sorry about that. I love the new tower and canvas. More importantly, so do my wife and my son. We are very well protected now from the elements, and being in the San Francisco Bay Area it's a necessity. I really like how solid the whole top is compared to a flimsy bimini. You can really hold onto the tubes and they keep everything nice and tight. I will have to forward these pics to you separately, but you can clearly see the before, during and after shots. The curtains installed by Gianola's Canvas in Sausalito are perfect for my boat and the top. They did a great job as did Mike at Johnson Hicks with the installation of the tower. Thanks for all your help. I'm very happy with the final product.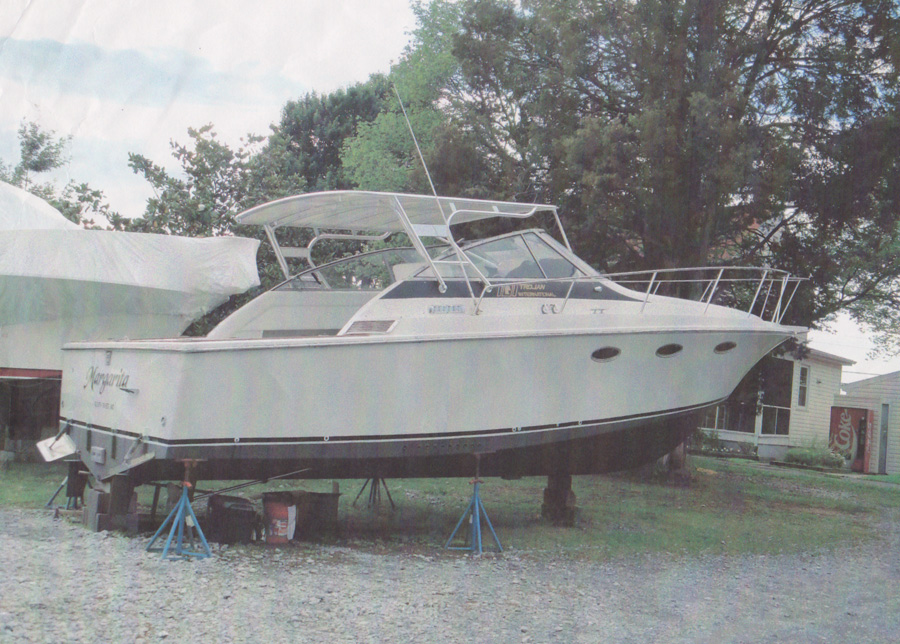 Hi Shelly,
Just wanted to let you know were loving the top. Since these picture we have installed a radar dome / lights ,curtains and she looks great. People often ask what kind and year is the boat.
Most are surprised to hear 1983. Top is so much cooler than the canvas was. I have only one criticism !found it very difficult to run wires especially radar cable and keep them hidden, would of like to of had pre-drilled routes and pull strings. Maybe you do offer that and I didn't ask. Anyway just wanted to say thank you. We are very happy with product. Will send some updated pictures soon.
Sincerly
Dale & Diana Parker
Shelley,

I wanted to share a couple of photos of my 24 Whaler Outrage after the installation of the Commerical T-top. It turned out great and I'm very happy with the product. It's everything I'd hoped for and great for the weather conditions in the Pacific Northwest. Thanks again to Atlantic for a fine product.

Best regards,
John Kaloper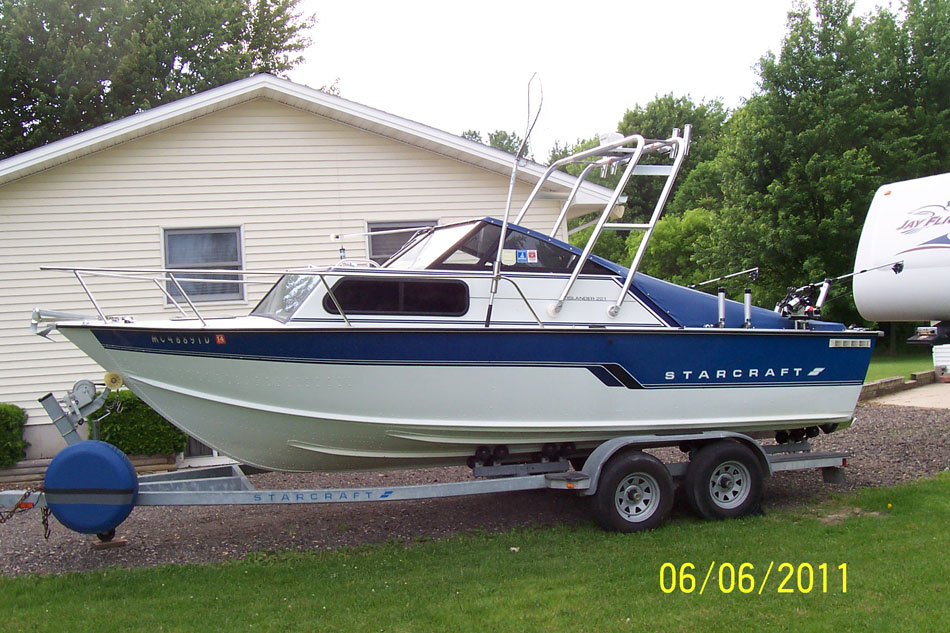 THANKS FOR ALL YOUR HELP WITH THE ARCH, IT IS VERY FUNCTIONAL FOR THE STYLE OF FISHING THAT I DO. HERE IS SOME PICS OF THE ARC. I WOULD ALSO LIKE TO ADD I GET A LOT OF COMPLIMENTS AT THE BOAT LAUNCH TOO.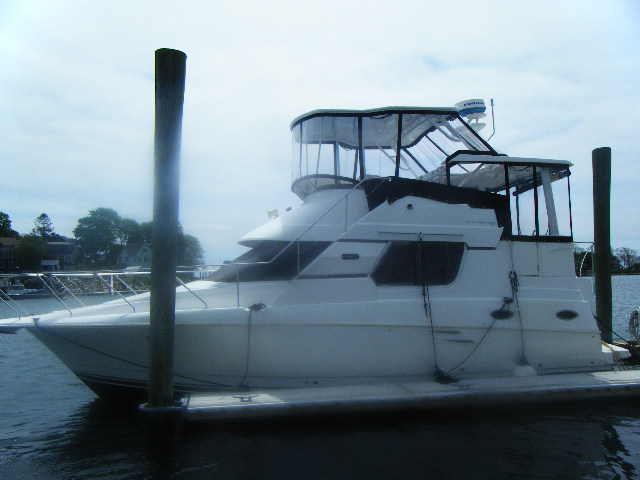 Hi Shelley,
I intended to send this e-mail last week, but got busy. I can't tell you how happy I am with the top you fabricated for my boat. Kurt & his helper were a pleasure to work with and the install looks great. Now I can't wait for the canvas to get finished.

Thanks again.
Regards,
George Masterson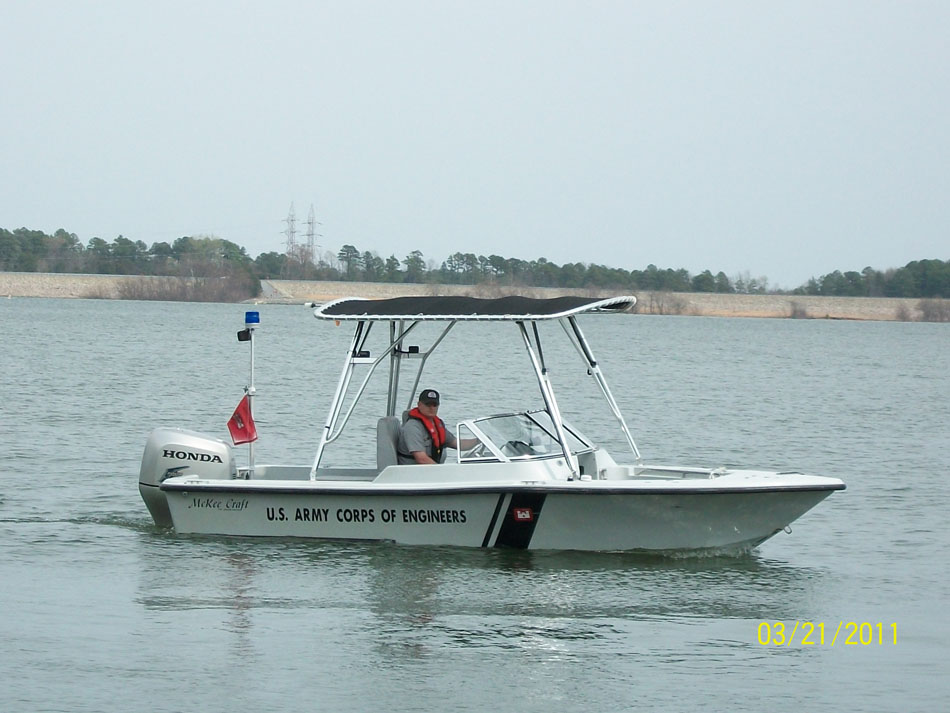 Classification: UNCLASSIFIED
Caveats: NONE
My apologies Shelly, here is the picture finally.
The top is working great for us.
Regards
Josh
Sandy and Shelley,
Sorry I have not sent these sooner. Here are two pics of my t-top.
I really like the top and think that it works great. However, my boat was not designed for a t-top and Scout DID NOT recommend putting one on this size boat. It did take quite a bit of extra

work to install it but I think it is very stable. I commute to work by boat almost year-round in Washington State weather and it holds up very well.
Bottom line: Personally I really like it, but I would not recommend it (or any t-top) to another Sportfish 160 owner due to the lack of Scout building the boat to accept a t-top.
But my next boat (one day), it will be bigger and I will also put an Atlantic Tower on it!!!!
Thanks!
Greg Davis
Bainbridge Island, WA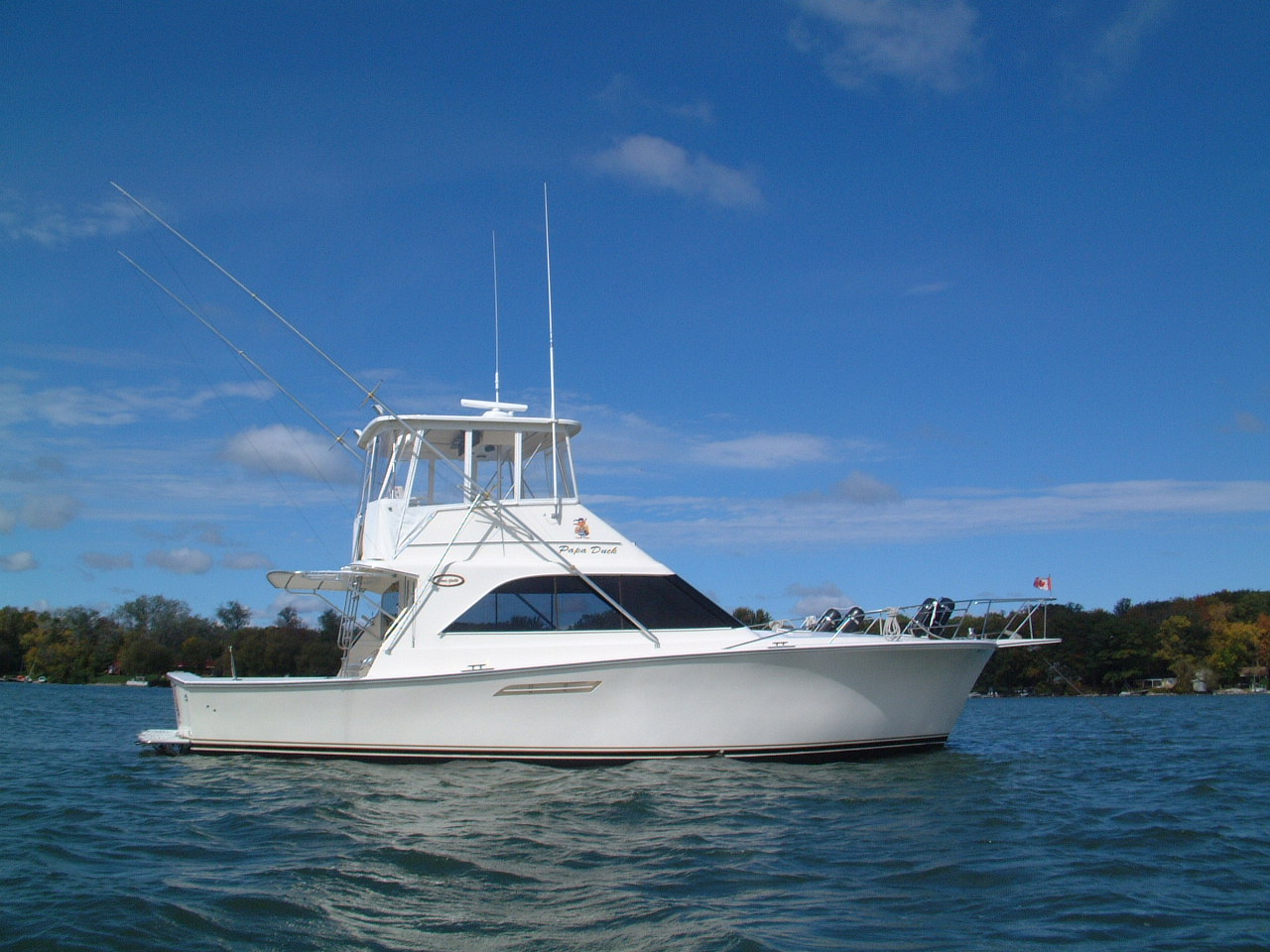 Hi Shelley,
Sorry for delay with pictures summer went too fast, install was easy all dimensions were right on. Thank you for a great product.
Thanks
Peter Z. Pazin
Good Morning,
Here are some pictures of the finished product. Very comfortable to fish around on the boat. As a matter of fact it is like having a brand new boat.
Thanks for a great product, and made in the USA to boot!!!!!!!!!!!!!
Sam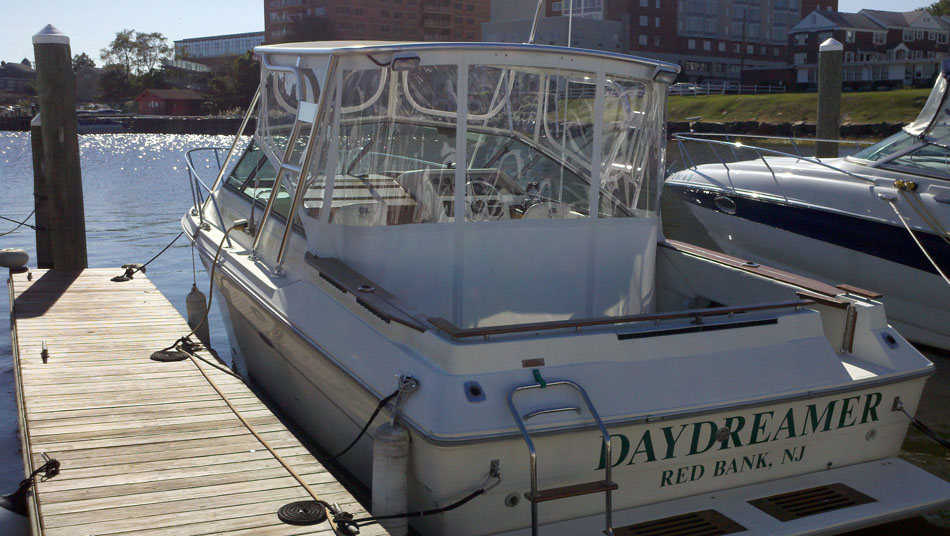 Sandy here are pictures of the hard top you manufactured for my boat.
I am very pleased with the top, the fit was perfect, and I've gotten many compliments. I had new canvas make by Gioia Sail.
The boat is a 1984 Sea Ray 255 Amberjack, docked Molly Pitcher Marina in Red Bank.
Pete Izzo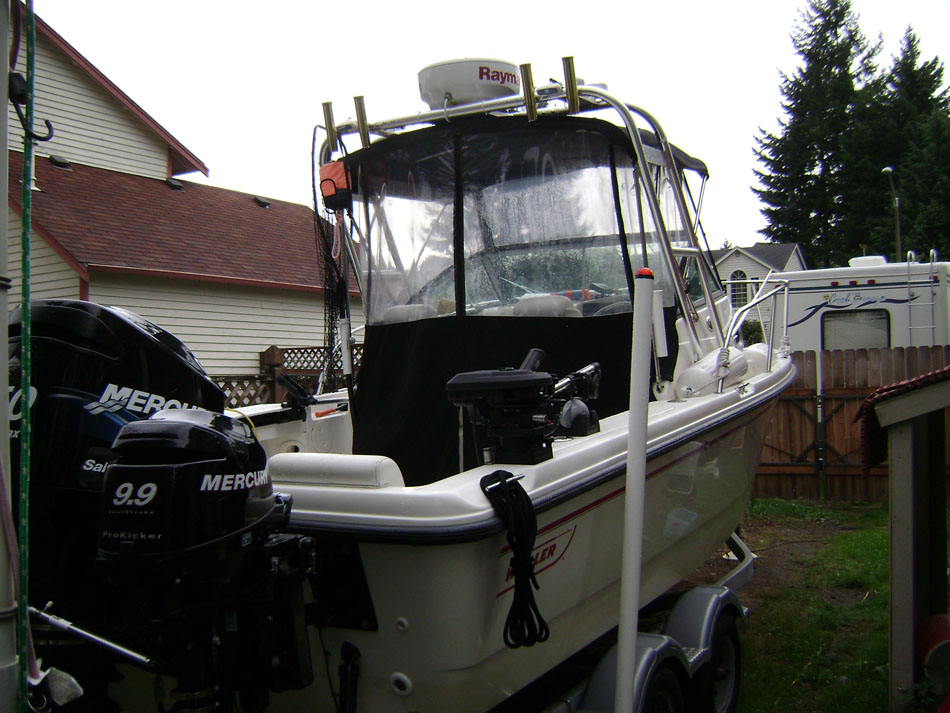 These photos are of a 2005 Boston Whaler 205 Eastport. I installed myself. One word of caution for your customers. Make sure your Bimini is at it's highest point BEFORE you measure and install. I installed mine with the Bimini in place as shown in the pictures and now I can't put it into the stowed position because it hits the arch. That's what being 3-4 inches off can do to you. I would have to drill new holes (not gonna happen) or weld an extension onto the bottom of the arch legs (not gonna happen any time soon). I will say it's really nice to be able to have a place for the radar, lights, gps, etc.
David Mitchell
Dear Sandy,
I purchased my arch and tow hitch from you folks at the NYC Boat Show about four years ago. It was installed by a vendor that you guys had recommended (don't recall his name). But the guy and his son showed up right on time and took great care in attaching it to my boat, and helping me decide the right location and angle for it so it worked and looked good. I believe that I got great value for the money.
Only suggestion I have is that the tow hitch instruction that I got (as I didn't want to put the pieces on when the install was there) were a bad copy of a copy and were small enough in size that making them out was impossible and I had to stop by your booth the following year to have someone draw it out for me.
Attached are a few shots of our boat that we spent two summers motoring up to the Georgian Bay(Lake Huron) from our home port in Cold Spring.
Josh Hadden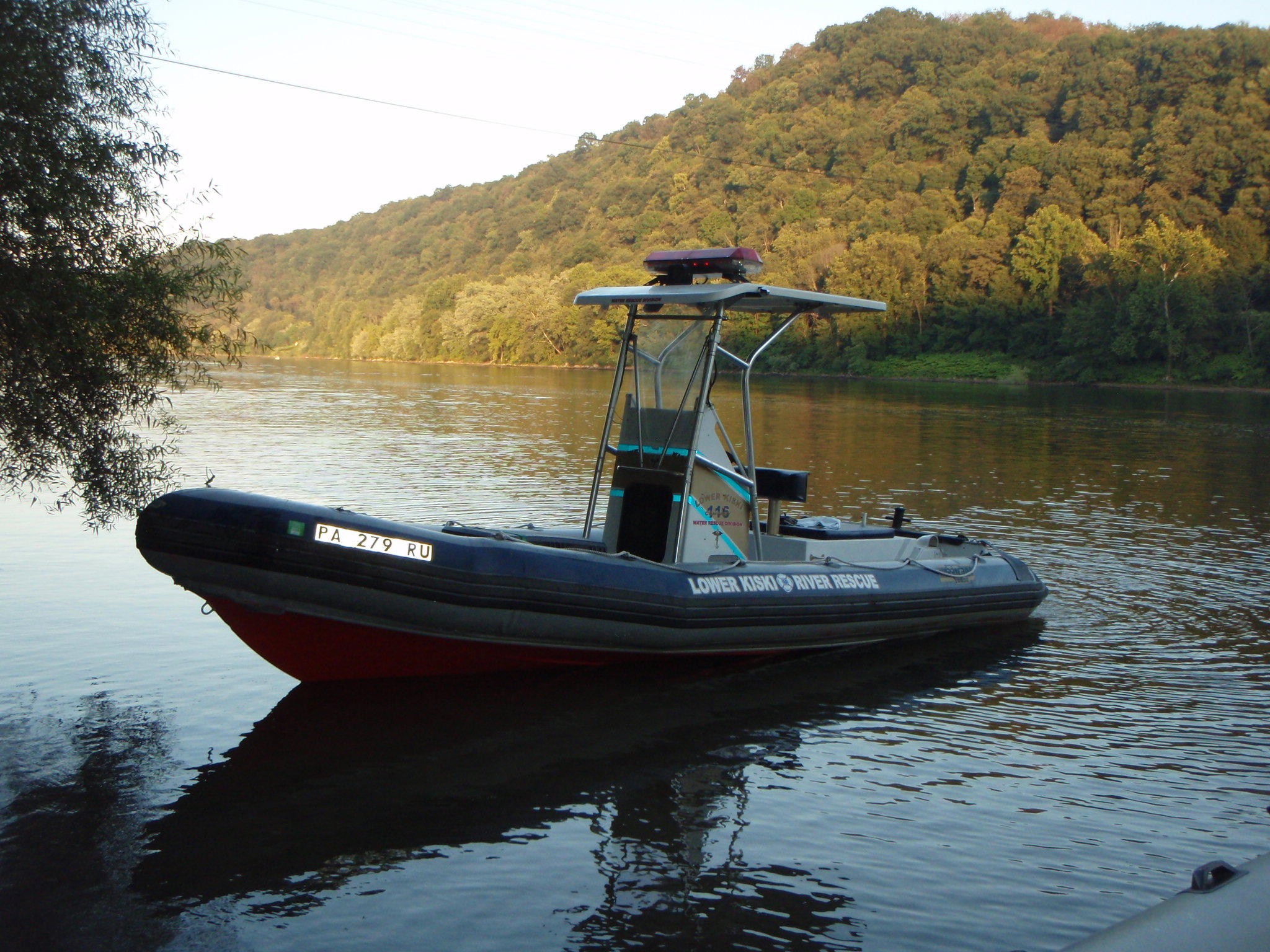 Attached is a picture of our rescue boat using the tower we purchased from you. We found your product has exceeded our expectations in terms ease of installation and durability.
Jonathan
Dear Shelly,
Per your mail request for customer response and photos of my Atlantic Towers Radar Arch, I'm enclosing photos of your Arch installed on my 1997 Aquasport 225 explorer I purchased the Arch at the Atlantic City NJ Boat Show several years ago and I'm very pleased with the installation (it was a do it yourself project), product is very well engineered, instructions easy to follow, no surprises.
This year I had a new canvas full enclosure installed by Archie's Boat Tops in South Amboy, N.J. and I have received many compliments on both your Arch and the canvas work.
Sincerely,
Mike Rebeck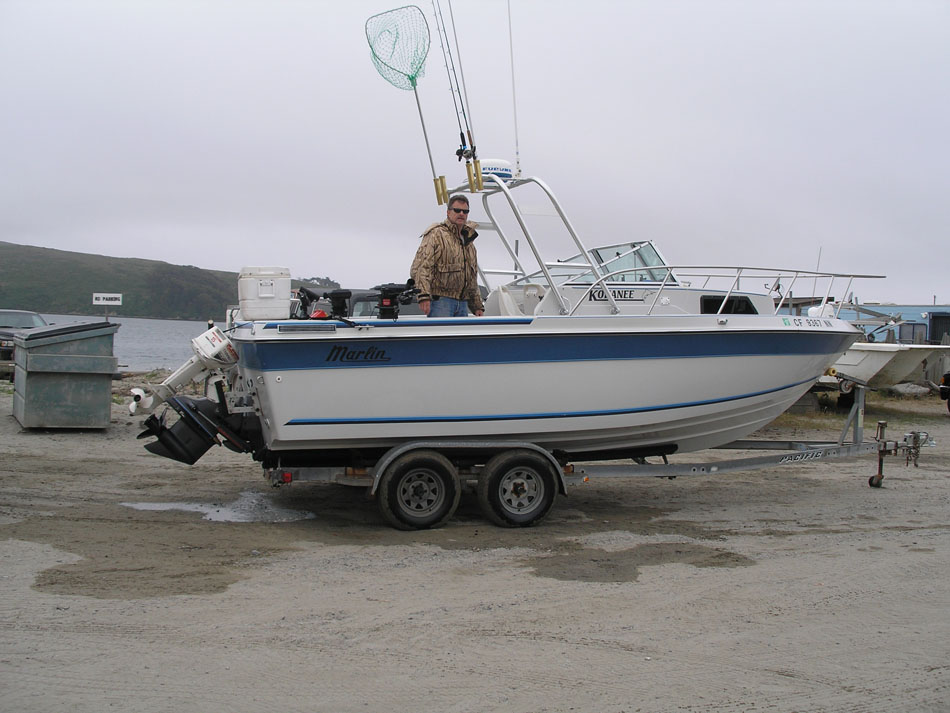 I preformed the installation myself and had no problems. (Instructions and instructional DVD were good) Both the design and manufacturing of your product were very good. (I am a Mechanical Engineer) I would definitely recommend your product to others.
Shelley, Here are the pictures of the tower installed on the "Bear Necessities" an F32 1975 Trojan Sedan Fly bridge. We have completely redone the entire boat and that included the installation of the Atlantic Tower Radar Arch for the Raymarine E-80 system GPS and Radar hardware. I chose to install with the pivoting bases so that it can be stored in the laydown

position. Arch has been both functional and has added beauty. We have received many compliments about how our boat looks. The directions and parts sent were ample. I installed the tower by myself. Here are a few varying scenes. Sincerely, John W. Wyssling
Hi,
Attached are some photos of my tower ordered from Atlantic…Everyone has commented how nice it looks and the quality construction. My son and I installed the tower over one weekend. If you have any carpentry ability and some patience then the installation this size tower is no problem.

Sincerely

Brady Harris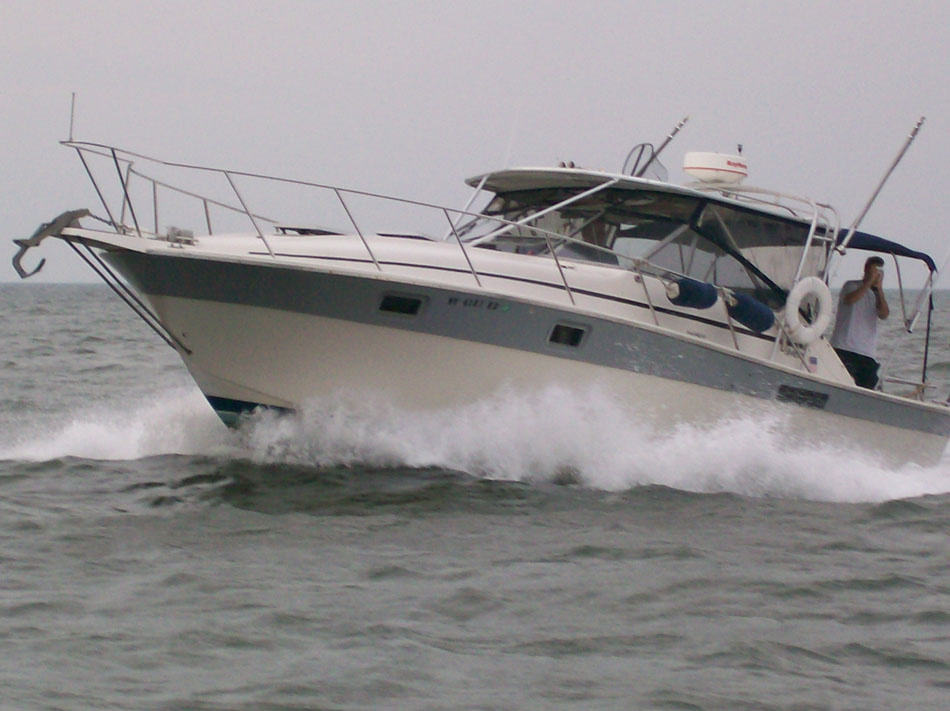 Carol,
I still appreciate your company's workmanship! I hope you find the attached photos helpful.
Thanks and regards, Fred Ortmann, PE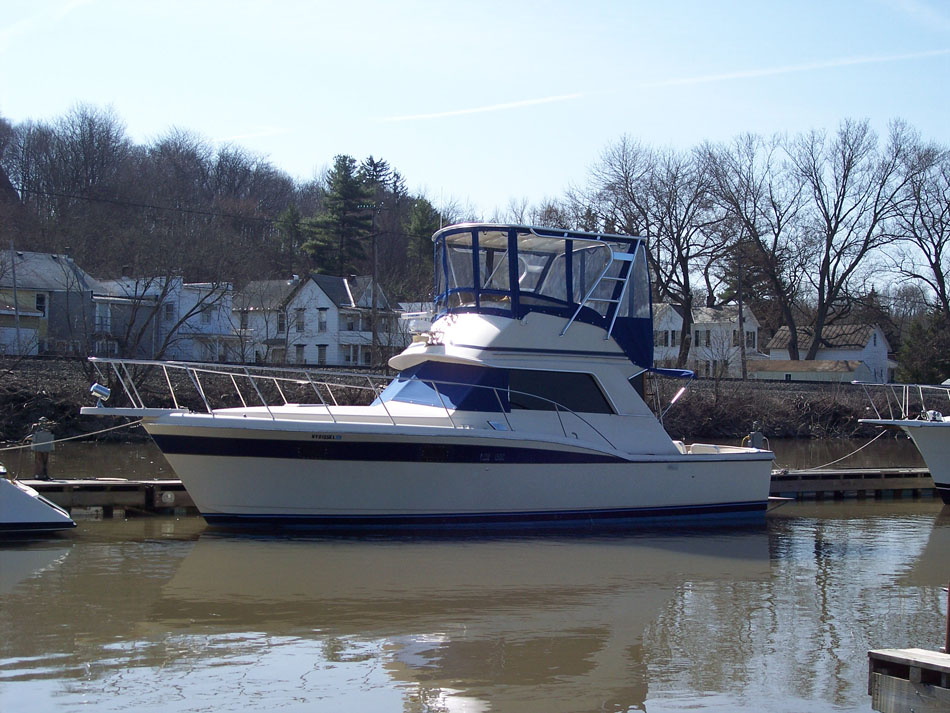 Thanks for the email this is all the photos I have of our top before I sold the boat and I have to say the new top did help with our sale. Thanks Nadine Fuda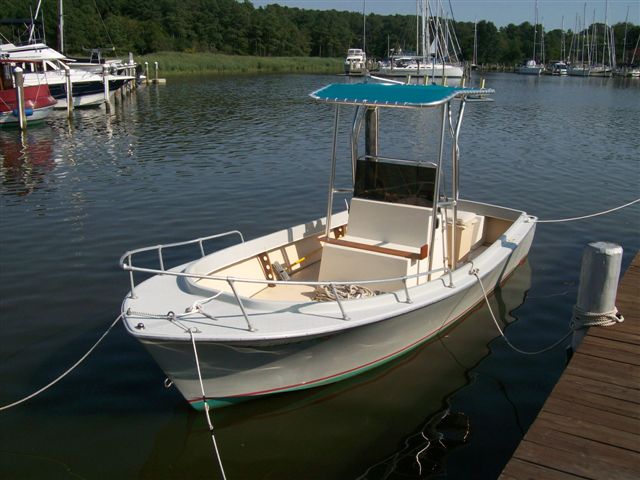 A little late hope you can use, I am very happy with your product! 1974 shamrock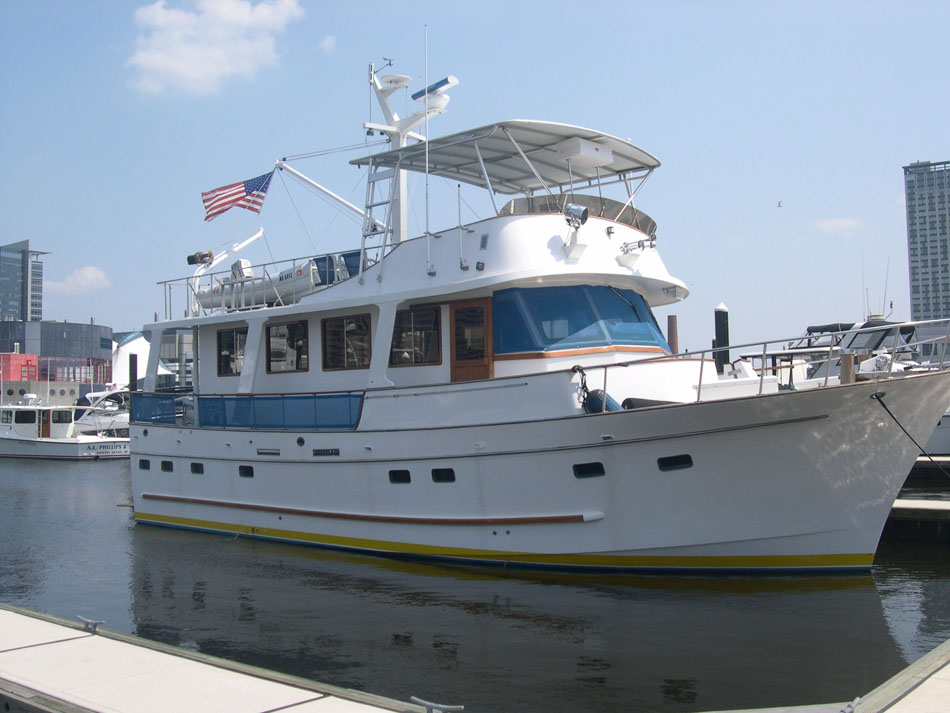 Good Evening-

As promised you will find pictures of the installation of your hard top on a 50ft, 1984, Marine Trader, docked in the Inner Harbor, Baltimore, MD.

Sincerely,

Tom Winebrener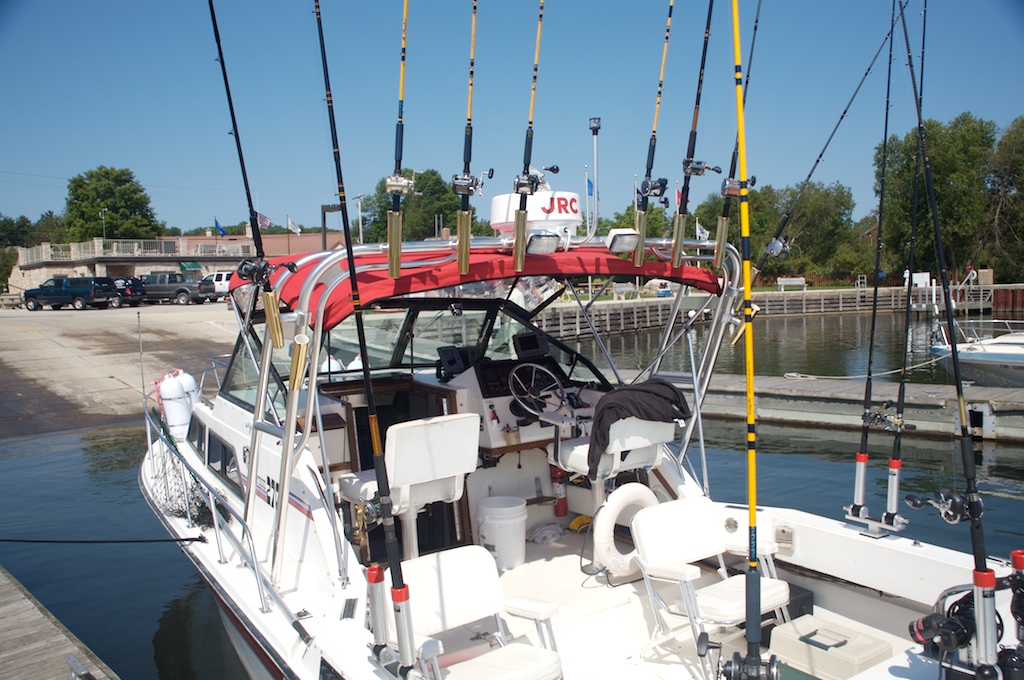 Attached are the pictures I promised you...this is your tower in a box product and is attached to a 1987 Sportcraft 270 Offshore - it has your spreader lights - 6 extra of your "clamp on" rod holders and your navigation light...the only thing that's a little different is due to the bimini supports and width, the only it worked with the placement I wanted was to mount it to the deck instead of the side. If I wouldn't have just redone the canvas I would have changed the bimini rails to accommodate but with the extra support arm on the inside of the radar arch there was just no way to do it the other way and clear the rear vertical support on the bimini...works great for us and is a beautiful piece on the boat - just wanted to let you know why it's mounted the way it is...
Also - I got the two extra inserts you sent out, thank you very much - let me know if you want any different angles or pictures and I can do a couple ore if needed...
Thanks for building a quality product and supporting it superbly as well...
-Brian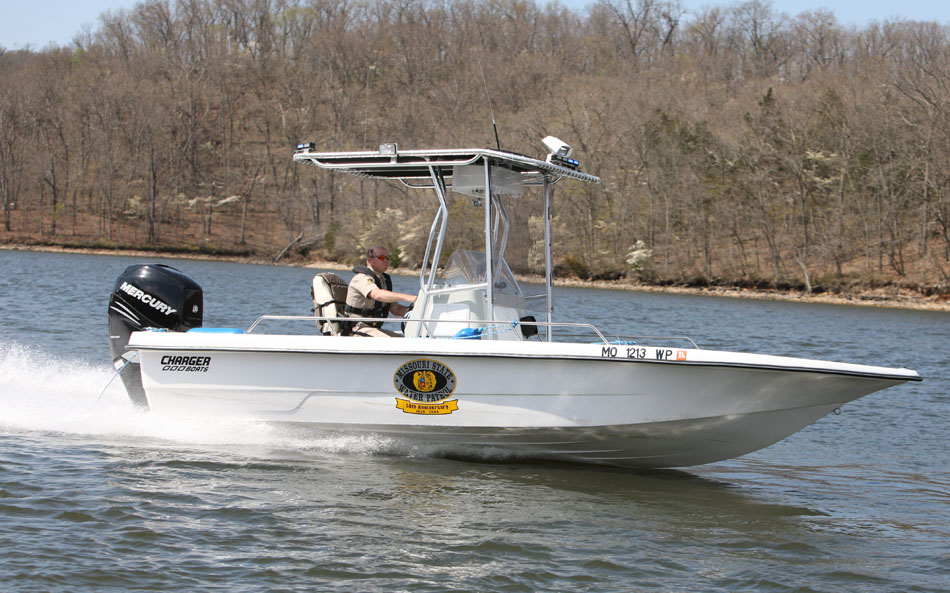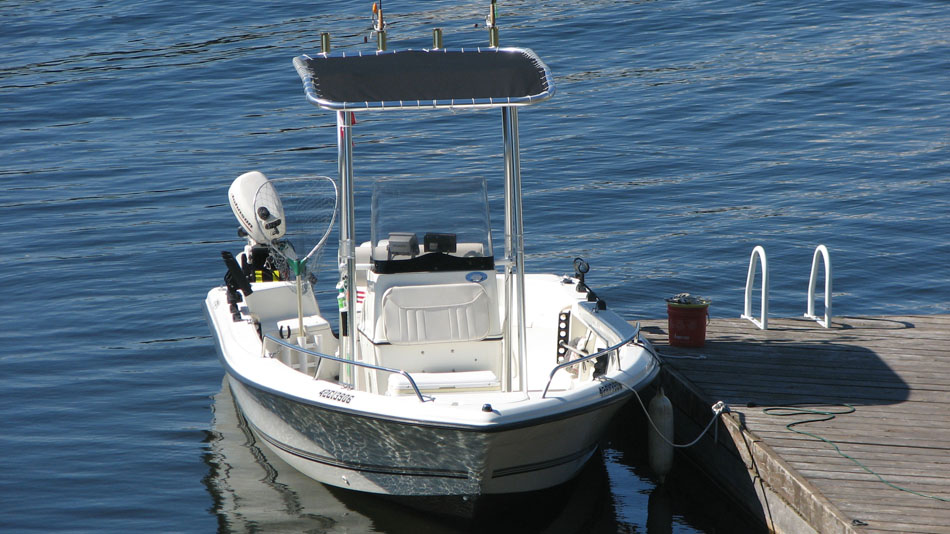 Hi Shelley,
Please find attached photos of my boat with the new T-Top. I hope it's what you wanted, if not let me know and I will take more pics. I did received the antenna bracket. Did you put it on my visa and if not let me know. By the way if I was to order the wrap around can you tell me what it covers (like does it cover the back as well as the sides) and the price. I had no problem installing the T-Top and would recommend your product without any hesitation. It covers as much as my previous rag top and makes fishing that much easier. I thinks it's awesome!
Thanks,
Adrian
Hello Shelley,
Just a little note to say thanks and to let you know that I have received the arch. What a lovely piece of equipment. I know, my wife thinks I am weird too for finding such joy in a shiny piece of aluminum. I can hardly wait to get it installed. I can only say that I wish I had not waited so long to finally order one. It has been a pleasure doing business with you
Thanks again
Our annual fishing trip is looming large and I am certain the Salmon will all want to get on the boat when it's looking so sexy.
Peter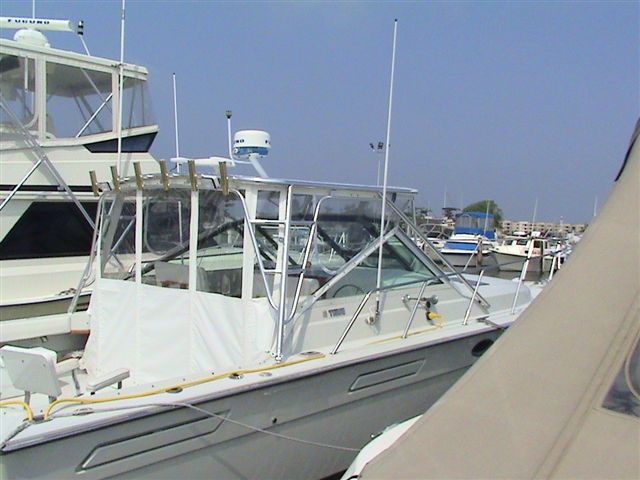 Finally all is complete and it has made a tremendous difference in the boat.
Be well, John Oppenheimer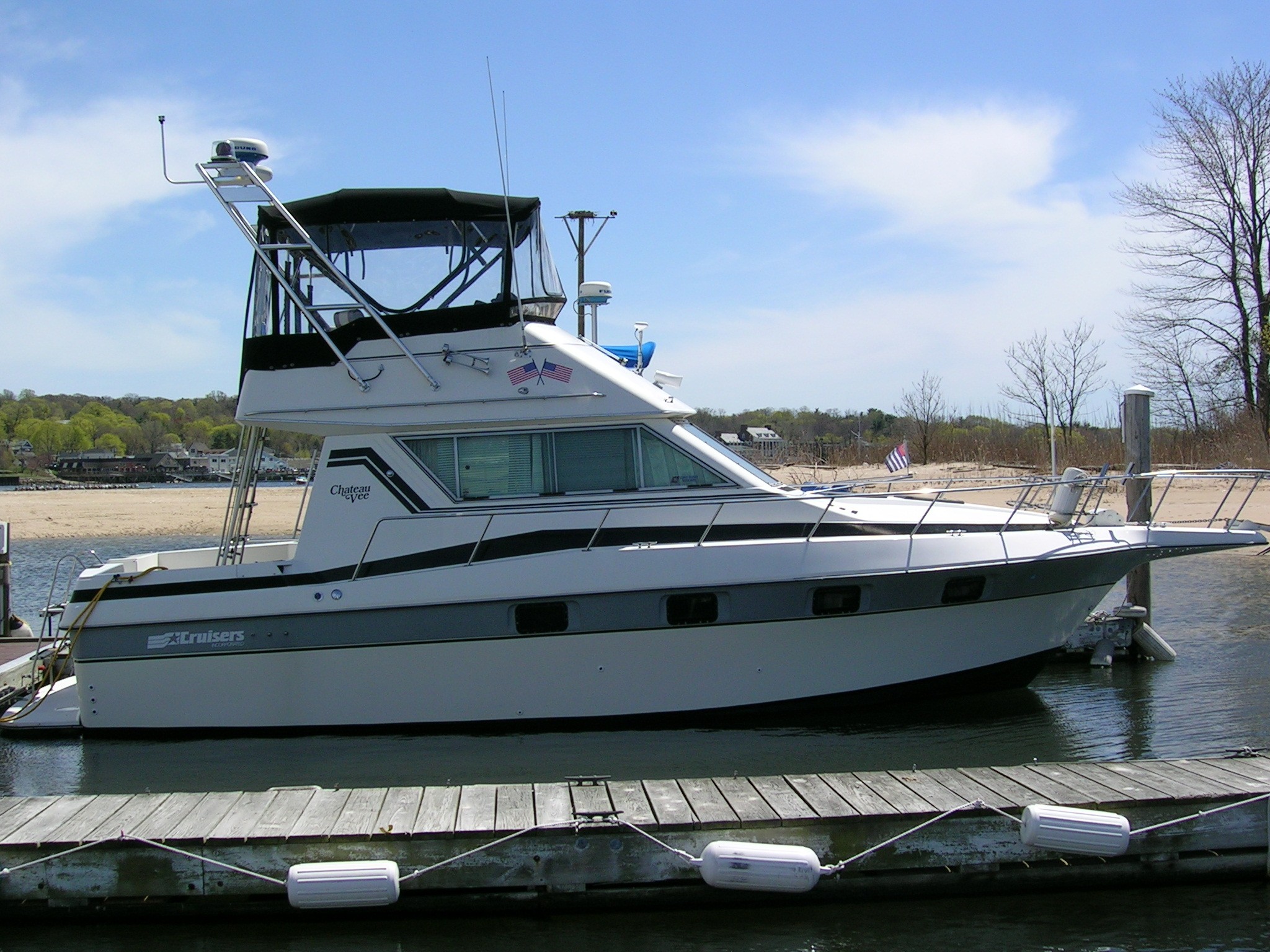 Thanks for the replacement plastic cover for the arch.
I attached pictures of my boat. After many years it still looks new. My boat is also used as a CG Auxiliary Operational Facility. You can also see the emergency light on the arch.
The boat is a 1987 Cruiser Inc. 33' Flybridge.
Thanks, See you at the show,
Manny Giudice
My 1996 Outrage 19 With your super tramp. One of a kind boat.
Please publish photos in your gallery.
Greg Olson
Hello my name is Paul Barnych, i purchased a tower in the box from you guys last year and just came across some pictures...i absolutely love the tower, here are some pix if you need

them for your archives, the boat is a 1993 Renken Seamaster ...Thanks again, lots of luck in this crappy economy!!!
Very satisfied customer,
Paul Barnych :)
I hope these give you some exposure. I will have more in August that are one the water. The tower tatal changed the appearance and the install crew was great to watch and work with.

Regards,

Kurt L. Scheffler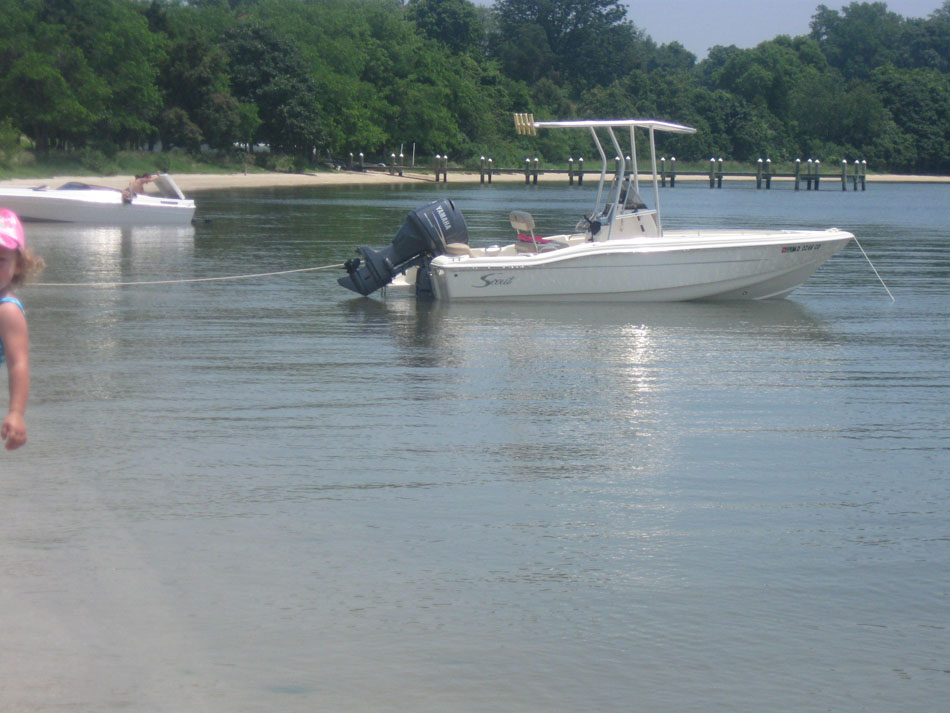 The only complaint I have is over the custom color top I tried to order. I really feel that you should find a vendor that can produce custom colors for your time in a reasonable time frame. Life moves on......
I absolutely love my Atlantic Top!!!!! I am impressed with the durability of the structure......and it looks really great great!! I can send action shots as I get them.
Chip Noland
Hi Shelly,
Thanks for the fantastic upgrade to my boat, and it was so easy! She has been begging me to put one your T-Tops on her for years. Finally did it. Now I'm ready to purchase your windshield!
Thanks,
Ron Flint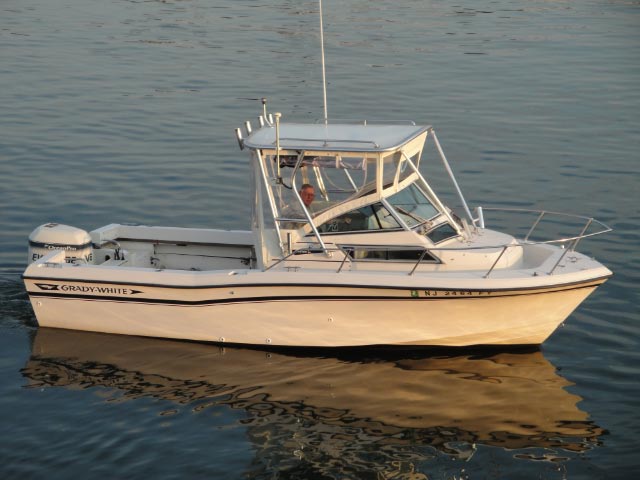 Attached is a picture of the tower and rod holders you installed for me on my Grady White Seafarer 22 in Stone Harbor, NJ. I enjoy the boat and tower just about every day. --Bill Wallace
Good Morning.

Here is a picture of the hard top you manufactured for me earlier this year. Nice job! We receive a tremendous amount of nice compliments on it.

Thanks for a job well done, Randy Kieber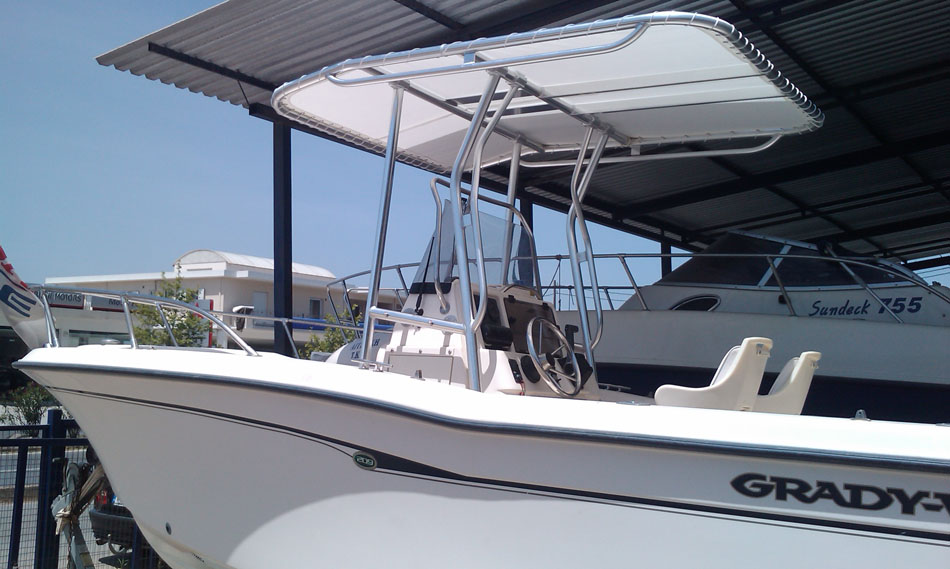 Hi I am Yiannis from Greece and finally I installed the t-top to my boat, I attached you some photos as we said to see the results. One thing I tell you, when I saw it for first time installed I thought I bought a completly new boat, it is perfect better than I expected. Thank you very much for your help and cooperation.
Good morning.

Picture of the completed installation of my radar arch on the Sea Ray 305 sedan.

I will later get back to you because I might need more components to install back up camera on my arch.

Regards.

Denis Metivier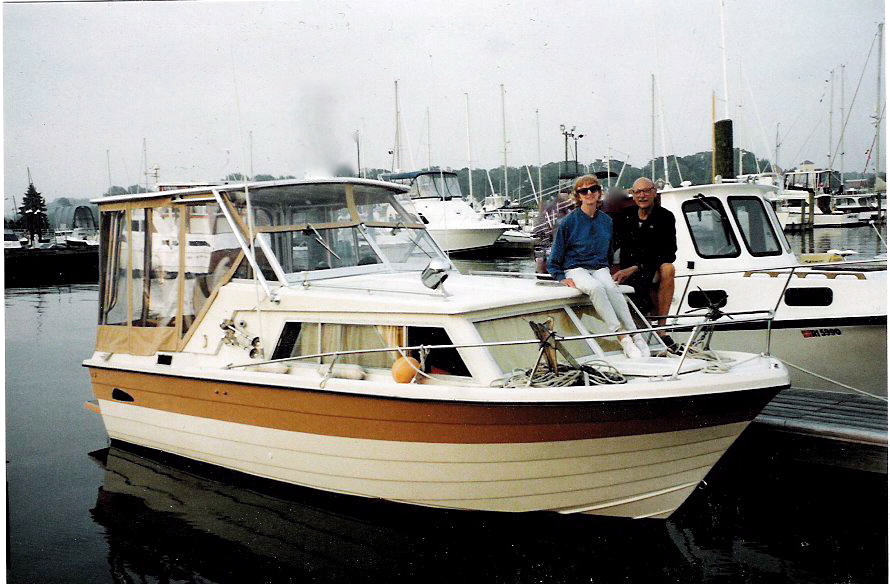 Hi Shelly,
Outstanding! Your design and the quality of the finished product still amaze us, and everyone who sees Sandpiper's Atlantic Tower. Here it is on our website: rhodeislandscubadiving.com. If you ever need a reference from us, let us know.
With appreciation, Don and Marlene